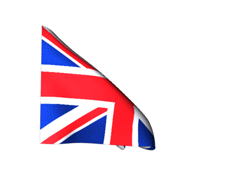 • Home • Why chose us • Medical rooms • Equipment • Services • Prices • Appointments •
• Location • Disinfection and security • ... so I swore! •
• Gold rule of Medical Center Tuculanu • Activity report •

Out of respect and knowing what it is worth your time, we strive to not wait when we request a consultation.
For this, we prefer to fix on a scheduled basis before the meeting by phone, trying to be as punctual, so consult about the time set, exceptionally if there is an emergency there are delays or consulted before your case more complex.
You can fix an appointment from Monday to Friday from 1530-1730.
For this you must call Monday to Friday between 0900-1900. the phone number for the service that you require:

| | |
| --- | --- |
| Endoscopy (esophagoscopy, gastroscopy, colonoscopy, rectoscopy) | 0735.165.500 |
| Gastroenterology | 0735.165.500 |
| Proctology, nonsurgical treatment of hemorrhoids and anal fissure | 0735.165.500 |
| Treatment of extreme obesity with intragastric balloon installation | 0735.165.500 |
| Videocapsule | 0735.165.499 |
| Abdominal ultrasound | 0735.165.498 |
| ECG | 0735.165.498 |
| Laser therapy | 0735.165.497 |
| Internal Medicine | 0735.165.497 |
| Infiltration | 0735.165.497 |
| Family Medicine | 0256.491.123 |
| Occupational Medicine, audiometry, spirometry | 0256.491.123 |
| Injections, collection, laboratory analysis | 0256.491.123 |